Just A Ball Game? Our Aims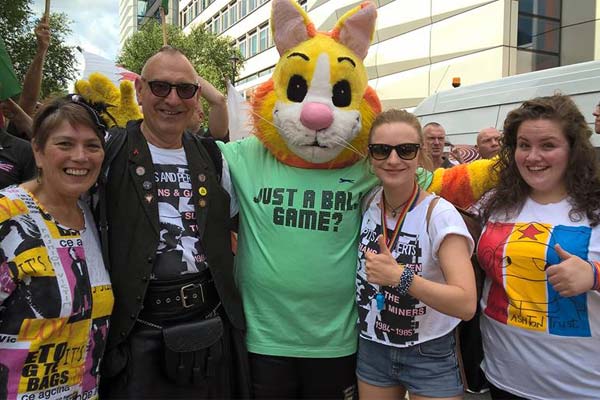 To encourage and promote football, sport and healthy leisure activities among lesbians, gay men, bisexuals and transgendered people (hereafter referred to as LGBT) regardless of race, religion, sex, age, physical ability, or disability.
To help build a LGBT football community, linking individuals, organisations, clubs, and associations engaged in football/sport, ensuring an effective communication.
To raise awareness about equality and diversity, combat discrimination and homophobia in football/sport, and working closely with other initiatives and organisations working on sexual orientation grounds.
To promote LGBT engagement in sport and leisure activities through participation and/or volunteering in football/ sport.
To promote LGBT representation in mainstream football/sport and encourage LGBT involvement in the wider sporting community from elite to grass roots.
In pursuit of these aims Just a Ball Game? will promote equal opportunities and encourage gender parity.