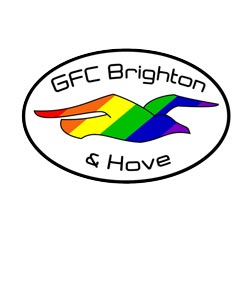 Proud to be supporting the Just a Ball Game? campaign on and off pitch in their matches and tournaments
About the club.
GFC Brighton & Hove is the new identity for Brighton Bandits Fc, the only LGBT club in the city of Brighton and Hove serving the community througout Susses.
They do not currently play any longer on the GFSN nationl league, but they do play in local tournaments and take part in the GFSN cup and other competitions during the season.