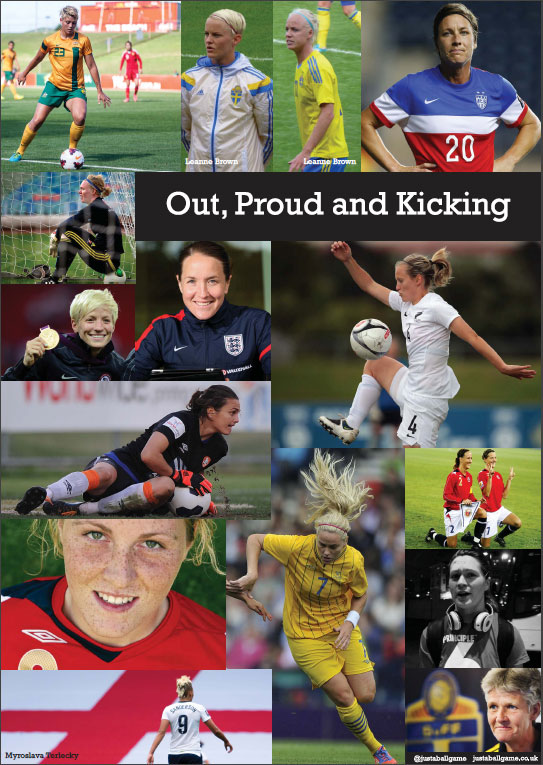 OUT, PROUD and KICKING
In celebration of those women's players who have spoken to the media openly about their sexuality, here at JBG?
We have produced a double sided poster of 14 players and a coach who will feature for their International sides in the tournament in Canada, all of whom are OUT, PROUD and KICKING.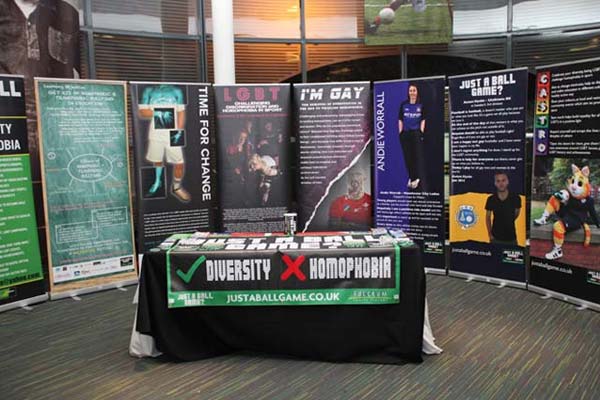 JBG? - Time for Action Exhibition
The project was initiated as an outcome of a consultation meeting to discuss homophobia in sport and raising awareness of LGBT issues and inclusion.
At the conclusion it was suggested that the LGBT population is a major distinctive community, and it would therefore be good to have it represented in some meaningful way.
continue reading...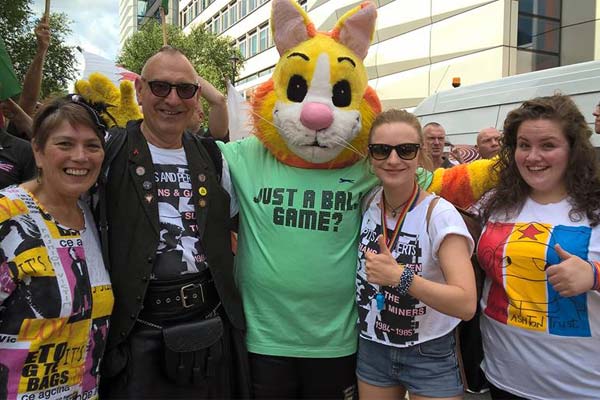 Just A Ball Game? Aims
We aim to raise awareness around LGBT inclusion and visibility.Promote LGBT history and achievements.
Change mind-sets, help to dispel myths and widen education in different cultures in a healthy active way.
continue reading...
Help Support Our Work
Would you like to make a donation to help our work? all amounts are really useful.
Thank you in advance for your help.