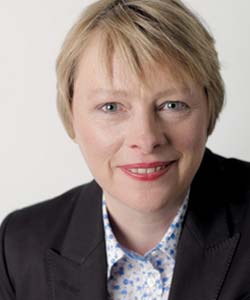 Dame Angela has been an active member of the Labour Party since she first joined aged 17 in 1978 and has since held various positions in the party. She was elected to the Party's National Women's Conference in 1989 and chaired the National Conference of Labour Women in 1991.
From 1989 until 1991 Dame Angela was the constituency party secretary for Peckham in South London before being selected as the Labour Party candidate for the constituency of Wallasey. Dame Angela was first elected to Parliament in the 1992 general election when she defeated the then Minister for Overseas Development at the Foreign Office, Lynda Chalker, by 3,809 votes to become the first ever Labour Member of Parliament for Wallasey.
Dame Angela paid full tribute to Baroness Chalker during her maiden speech to Parliament whom she described as a 'popular and well respected MP'.
Following the 2010 general election the Tory-led Coalition took the keys to Number 10 and the Labour Party was in opposition. Dame Angela came joint fourth in the Labour Party's shadow cabinet election and was appointed to the role of Shadow Chief Secretary to the Secretary by the new party leader Ed Miliband. In a reshuffle in October 2011 Angela was moved to the position of Shadow Leader of the House.
She gained the distinction of becoming the British Parliament's first openly lesbian member by coming out in September 1997 in an interview with The Observer.In September 2008, Eagle entered into a civil partnership with Maria Exall.
Dame Angela enjoys playing chess. She played at County and International level representing Lancashire and England. She was the joint winner of the British Under-18s chess championship in 1976 and won numerous County Championships with Lancashire. She is also an avid cricketer but is now getting too slow to avoid being hit by the ball!