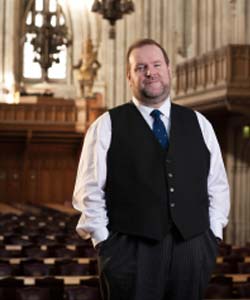 Edward is the chairman of the Group Board of the Amateur Swimming Association, England's national governing body for swimming, diving, water polo and synchronised swimming. He was a member of the Football Association's Inclusion Advisory Board from December 2013 to September 2014 and chairs the London FA's Inclusion Advisory Group and is on the chairmen's panel for specialist anti-discrimination disciplinary commissions for other county FAs.

He is chair of Capital Ambition, a £38 million investment fund supporting improvement and innovation projects in London's local authorities. He is a non-executive director and former chairman of Local Partnerships LLP, the commercial and efficiency taskforce jointly owned by HM Treasury and the Local Government Association. He is also a non-executive director of Social Investment Business Ltd and the Adventure Capital Fund, and was formerly on the boards of Parkwood Holdings plc and Whittington Hospital NHS Trust, where he was deputy chairman.

Edward has been an elected member of the City of London Corporation since 2001 where he currently chairs the Standards Committee and is lead member on Olympic and Paralympic Legacy having been deputy chairman of the City's 2012 Committee. He was previously chairman of the City's Licensing Committee.
You can visit Edwards website by clicking here