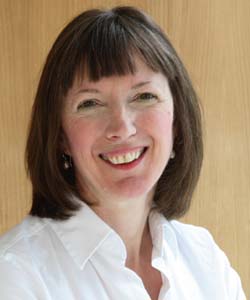 Frances was born in Oxford, has two adult children and lives in North London and is an Arsenal fan.
Frances has been an active trade unionist and campaigner all her working life. She has been employed in a range of jobs from shop work to the voluntary sector. Before the TUC, Frances worked for the Transport and General Workers Union where she worked on successful campaigns to stop the abolition of the Agricultural Wages Board and for the introduction of a national minimum wage, equal pay for women, and on a range of industrial wage claims.
In 1994, Frances was appointed as TUC Campaigns Officer and ran campaigns for equal rights for part-timers and against low pay. In 1997, she was appointed to head up the New Unionism campaign and launched the TUC's Organising Academy.
In January 2013, Frances became the General Secretary of the TUC, the first woman ever to hold this post.Frances is a strong believer in protecting the public service ethos,opposes privatisation and leads the TUC campaign to save the NHS.