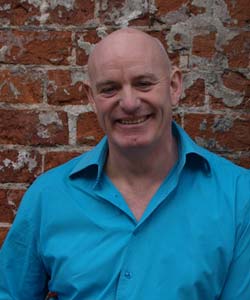 Founder of Canal St, Manchester, which attracts visitors from all over the world, and one of the team behind online LGBT local information website Canal-st.co.uk
Ian Scott is another of JUST A BALL GAME?'s patrons. He has been a supporter of the North West's lgbt sports enthusiasts since the day he and partners opened the Taurus venue and is also dedicated to environmental improvements within both bar and the Canal Street community, having been responsible for the planting of trees outside the bar and has various environmental initiatives in place alongside the regular recycling of cardboard and glass.
Iain is also an enthusiastic advocate of local social enterprise, local talent and events. The bar has been a regular hub of local lgbt sports people for their socialising and fund raising events which Iain urges both regulars and passing customers to support.
On being a patron of JUST A BALL GAME? Iain says: "In recognition of the exhaustive hard work already invested in this very worthy cause, I am extremely happy to support Lindsay and Just A Ball Game? in all endeavours."